Informativo
RESEARCHERS PRODUCE MANUALS AND RULES FOR FOREST FIRE PREVENTION AND FIGHTING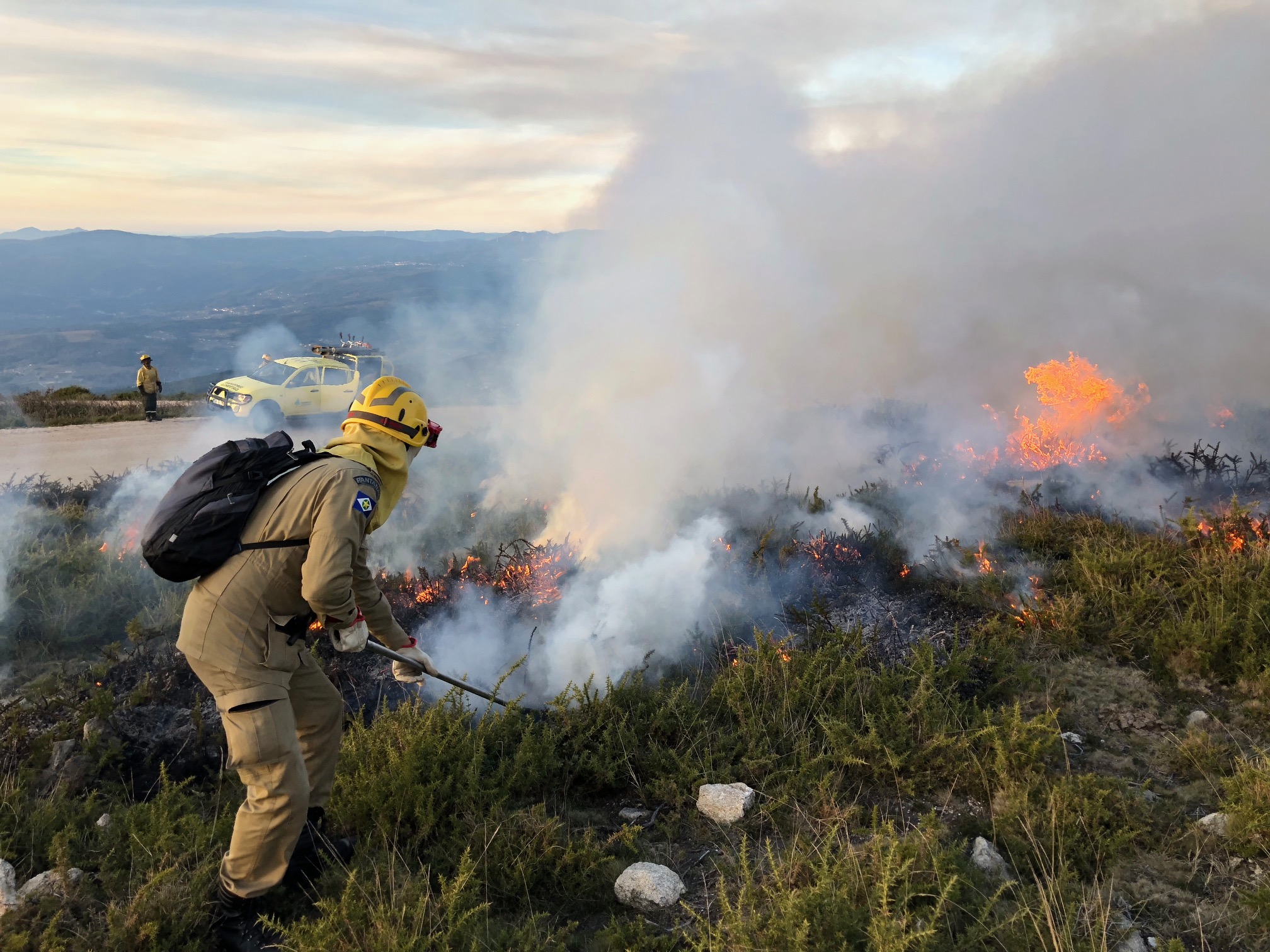 Brazil is going through a year of extreme drought and many fires, which cause serious damage to the environment and health. Controlling the fire and even promoting a prescribed burn requires science and a lot of training. Providing knowledge about fires is the objective of three initiatives promoted by the Research Group on Forest Fires at UFV. Over the past two months, the Group has participated in three agreements for the creation of standards and training guidelines.
In mid-August, the group completed a Manual for the Prevention and Fight of Forest Fires prepared for Companhia Energética de Minas Gerais (Cemig). The Manual presents, in a very didactic way, a script for employees to take action in the forested areas where Cemig's plants and facilities are located. All techniques can be used in any forest area. The material is public, can be consulted on the Company's website and also provides guidance on the formation of fire brigades.
According to Fillipe Tamiozzo Torres, professor at the Department of Forestry Engineering (DEF) at UFV, the Manual is the result of much research and new knowledge to deal with fires. The authors are professors at DEF and researchers at the University of Coimbra and the Intermunicipal Community of Alto Minho, in Portugal.
The Forest Fire Research Group was also invited by the Brazilian Association of Technical Standards (ABNT) to prepare an normative document to guide fire management in the country. The Recommended Practice ABNT PR 1014 addresses information on characteristics of fires, preventive measures, qualification and training of combat teams, use of individual and collective protective equipment and tools, as well as additives for combat water, vehicles and aircraft used in operations , basic combat procedures and protection plan. The regulations must be followed by state, municipal and private agents.
In September, the researchers also established an agreement with ISaviçosa, the organization responsible for managing the Cristo Redentor Municipal Park in Viçosa. The agreement provides for the creation of a fire prevention and containment plan, formation of brigades, training and continuous monitoring of the park. The region is very susceptible to fire and contains areas with different characteristics that require specific monitoring techniques. DEF researchers will build a database and make available maps and tools for monitoring fires and weather conditions. The agreement lasts for one year, but may be extended. According to Filipe Tamiozzo,
The Research Group is formed by professors Fillipe, Gumercindo Souza Lima and masters and doctoral students.
Source: Disclosure Institutional – UFV
---