Informativo
UFV COLLABORATES WITH FIRE FIGHTER TRAINING FOR FOREST FIRE PREVENTION AND FIGHTING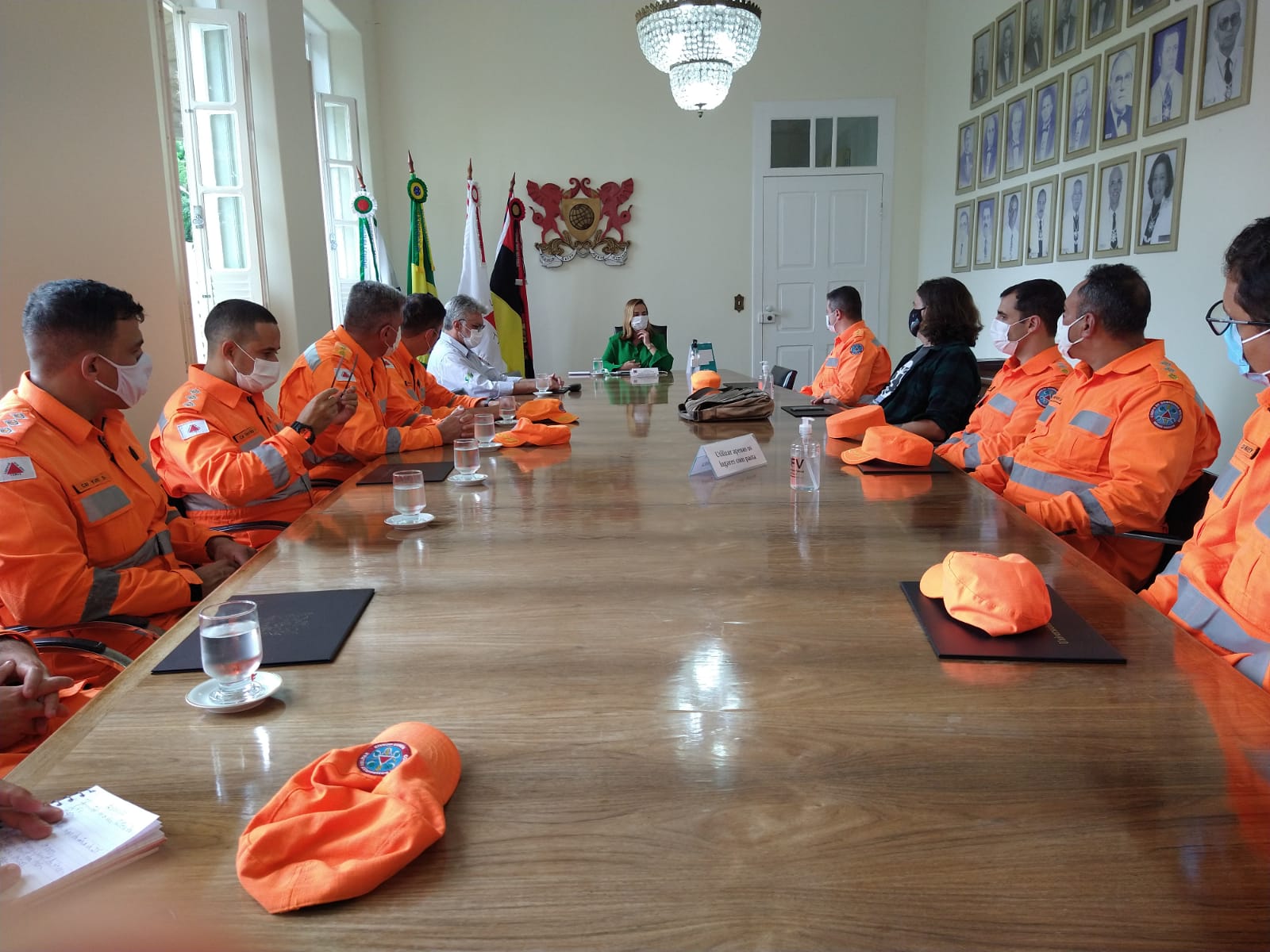 The vice-rector of UFV, Rejane Nascentes, received, on Thursday afternoon (10), a group of firefighters from the Regional Command of Zona da Mata and Campos das Vertentes , the Military Fire Academy and the Environmental Emergencies Battalion of Belo Horizonte (MG). With the support of professors from the Forest Engineering Department (DEF), the University will establish agreements to offer courses and training to prevent and combat forest fires in Minas Gerais.
According to professor Filipe Tamiozzo, responsible for forest fires at DEF, still this semester, the University will offer workshops for battalions from around 90 cities in Minas Gerais. Soon, partnerships will be made with the Fire Academy, which already offers higher education for military and civilians.
"We hope that the UFV will also help us to advance environmental legislation and propose changes that improve guidelines and practices for preventing and fighting fires", said Lieutenant Colonel Anderson steps. The military also expressed interest in training courses so that Minas Gerais municipalities can build their plans to protect against forest fires.
The head of DEF, Sebastião Renato Valverde, also highlighted the importance of cities having training to plan prevention actions and controlled burning and reiterated the Department's willingness to collaborate. For the vice-rector, the partnerships will help to change local realities and the University to become a reference in training and research on forest fires. "The partnership will make the UFV fulfill its role of bringing knowledge to society and will feed our University with good sources of research", said Rejane.
Source: UFV Institutional Dissemination
---