Informativo
UFV PARTICIPATES IN THE IMPLEMENTATION OF THE FIRST DEMONSTRATION UNIT OF THE MANTIQUEIRA CONSERVATIVE PLAN IN THE MATA ZONE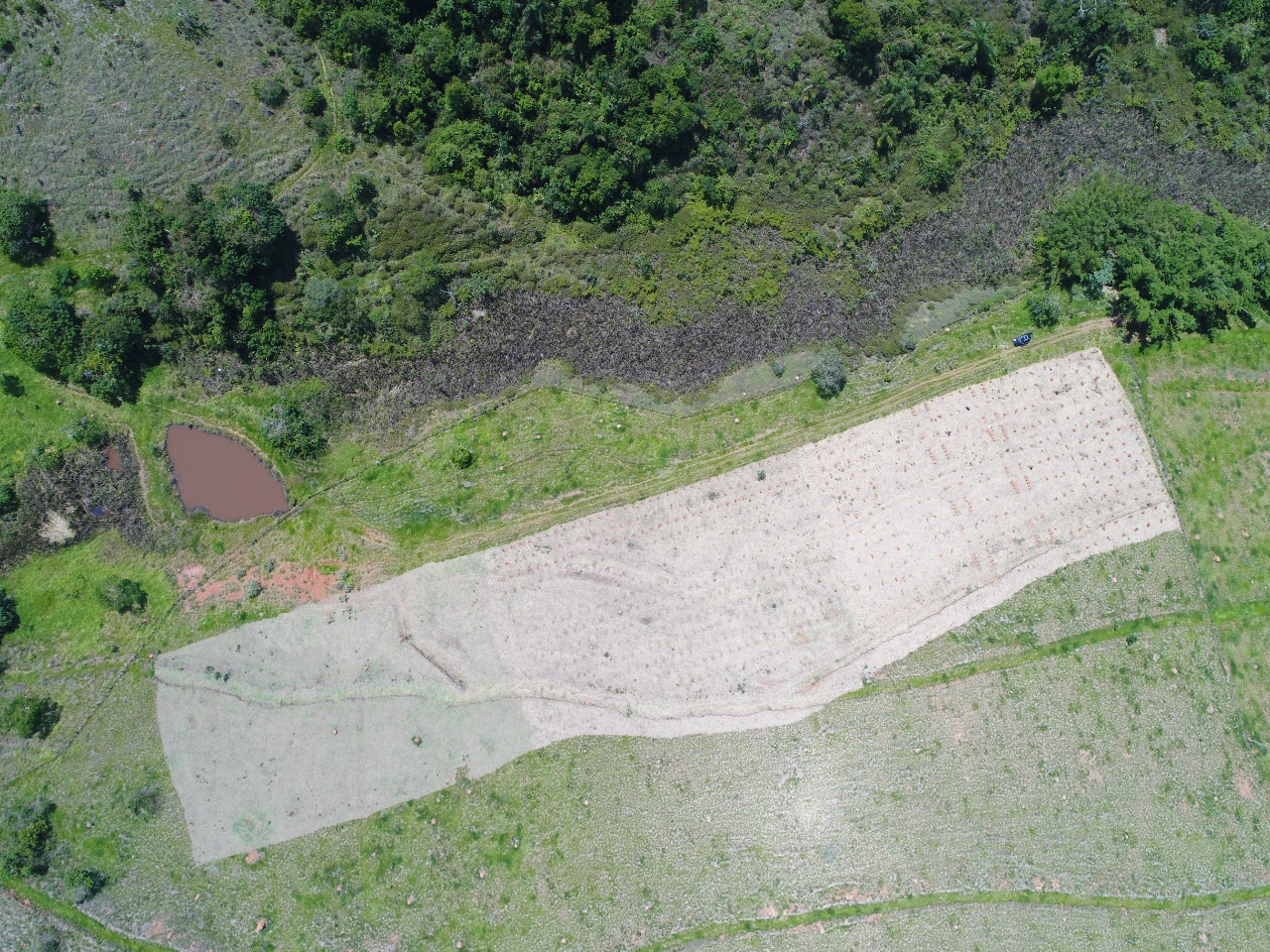 Professors and students from the Department of Forestry Engineering (DEF) concluded, last week, the implementation of the first demonstration unit of restoration techniques of the Conservador da Mantiqueira Plan in Zona da Mata, in the municipality of Rio Pomba (MG). The Plan is a collective initiative, which brings together agents from the public sphere, the third sector and educational institutions interested in promoting the restoration of landscapes in the Serra da Mantiqueira region of influence.
The action is the result of a partnership between DEF and the city of Extrema (MG), where the project began in 2015, and the following organizations: World Resources International (WRI) Brazil, The Nature Conservancy (TNC), State Forestry Institute ( IEF) and Federal Institute of Education, Science and Technology of the Southeast of Minas Gerais – Rio Pomba campus, with support from G4 Environmental Solutions, Digital Atlas, Multiplant and Rio Pomba City Hall. At DEF, the work is coordinated by professor Laércio Jacovine and doctoral student Valéria Silva.
According to the coordinators, the Rio Pomba unit presents the conduction of natural regeneration, conventional planting of seedlings and agroforestry systems. It also offers activities to improve ecosystem services related to climate, water, soils and biodiversity, as well as economic and productive analyzes associated with each technique used.
The main objective of the Conservator Plan is to promote forest restoration of native species in approximately 1,500.00 hectares in 425 municipalities in the Serra da Mantiqueira area of ​​influence in the states of Minas Gerais, São Paulo and Rio de Janeiro. Units such as the one implemented in Rio Pomba should provide training, field days and knowledge generation to be shared with municipal managers, extension workers, rural producers and students about possibilities for environmental adaptation of rural properties, ensuring the maintenance of the provision of ecosystem services.
Source: UFV Institutional Disclosure
---